Commitment to our Customer's Needs
Understanding why clients outsource the cleaning of their facility is paramount to Domclean Limited.
Develop custodial programs that specifically meet your needs in the most cost efficient manner.
Eliminate the guess work out of yearly budgeting for facility cleaning
Eliminate your valuable time spent hiring, training and supervising the cleaning staff
Eliminate the burden of finding replacement staff for holidays, sickness and other absenteeism
Reduce your Health and Safety costs and WSIB liabilities. All Domclean staff are fully covered by WSIB. Domclean has a comprehensive Health & Safety program. All our staff receive extensive and ongoing H & S training
Eliminate the high cost of sourcing, purchasing and stocking cleaning materials and equipment
Eliminate the concern of equipment maintenance, breakdown and unbudgeted repair costs
Provide the skill, knowledge and experience to maintain specialized flooring, carpeting and other surfaces
Allow you to focus on your core business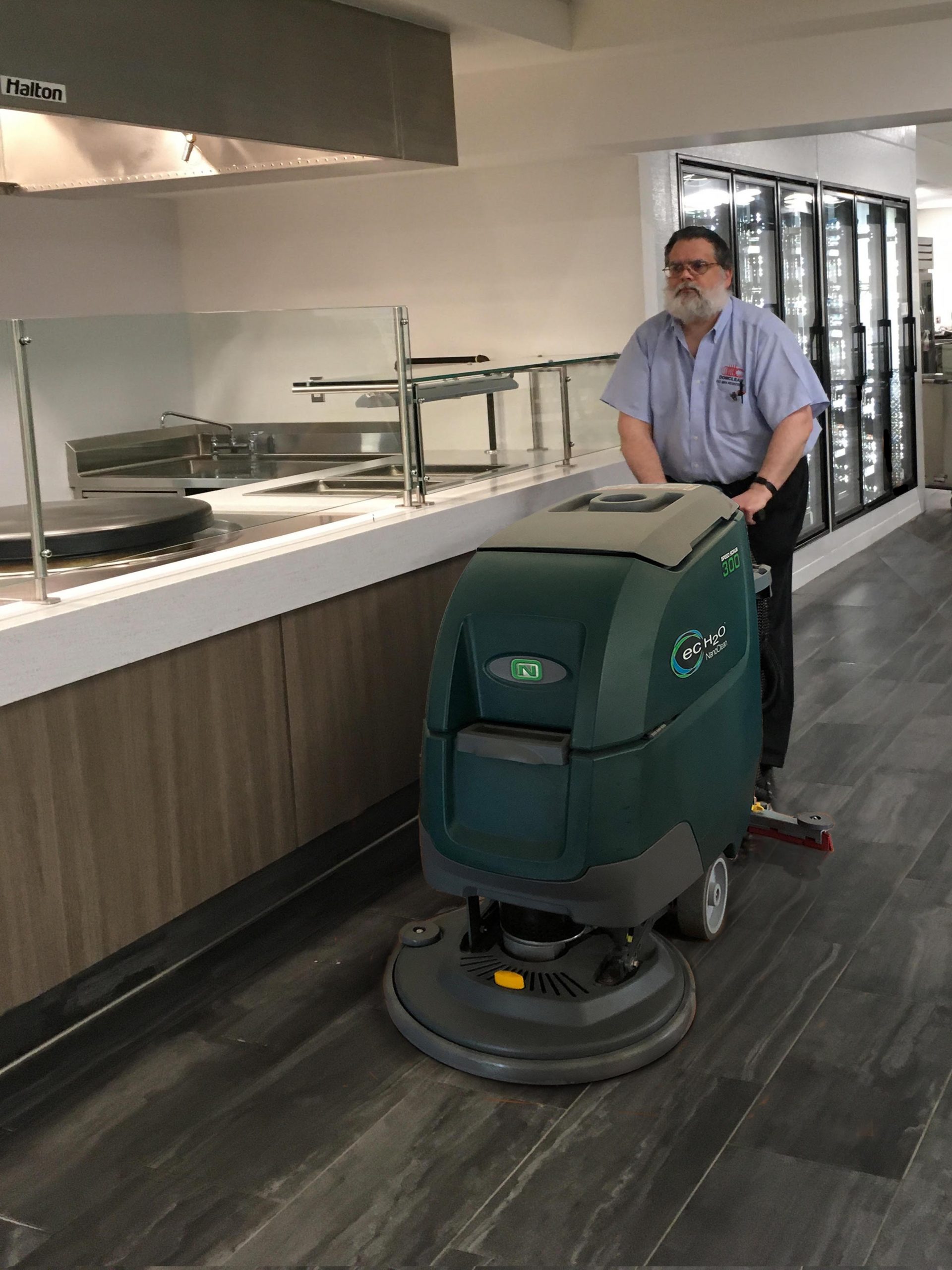 At Domclean Limited, we have been providing quality contract cleaning for nearly a century. We are constantly seeking ways to improve our processes to make the environments we work in cleaner and healthier for all inhabitants of that building. This is why we provide a green cleaning program at every site we service. The extent of "green service" we provide is limited only by our customers specifications. It is our responsibility, at a minimum to make each facility "greener" then yesterday, with the opportunity to make it even greener tomorrow.
We service sites that have made "green" a priority and have implemented programs very near to the current Green Seal specifications. We also service many sites that are closing the gap, while others have made the first step to becoming Green. What ever your intentions, Domclean will support you in achieving an environmentally sustainable stewardship program.
Domclean Limited, an ISO 9001 registered company, will only participate in environmentally sustainable, proven and researched practices and product use. We will not make or associate with claims that may not meet the standards set out by Green Seal or Ecologo, you have our word on it!
Since 1917, Domclean Limited has been providing quality contract cleaning services to a diverse cross section of clients. We currently serve retailers, warehouse and distribution facilities as well as corporate offices and commercial buildings. Manufacturers including the automotive industry make up a considerable segment of our business. Government, Institutions and educational facilities round out our customer base. Every day Domclean Limited employees provide our quality services to buildings with millions of square feet of occupied space.